My Blog


2/9/2016

No Housing Bubble!!!!!
NO HOUSING BUBBLE BY ELLIOT EISENBERG, PRESIDENT OF GRAPHSANDLAUGHS, LLC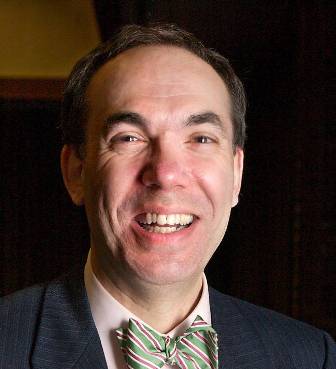 Elliot Eisenberg, Ph.D.
GraphsandLaughs, LLC

February 2016

House prices are once again regularly in the news and have been rising for 43 straight months. In cities such as Boston, Denver and San Francisco, prices today are higher than they were during the peak of the housing boom. In other cities, while prices have not regained the ground they lost during the housing bust, they are rising smartly and are not far off the peak prices of the last decade. That said, a housing bubble does not appear to be forming, and even if one is on the horizon, it certainly is not being credit-fueled, and thus is far less dangerous than what we recently experienced.

While in a few cities home prices are at or above the highs of the housing boom, on average, home prices are still well below their previous peaks. Depending upon the house price index used, sales prices are currently 5% to 10% below their 2006 peaks, and at levels first observed in early to middle 2005, six to 12 months before they peaked. Moreover, after adjusting for inflation, house prices are about 20% off their all-time highs. At the current rate of house price appreciation, it will take another four years for inflation-adjusted house prices to fully regain their 2006 levels. Despite the rhetoric, house prices are not nearly as high as they are being made out to be.

In addition, back in 2006, housing affordability was dismal. At that time, a family earning the median income barely had enough income to qualify for a conventional conforming mortgage for the US median-priced home. Today, that same household has almost 170% of the income needed to qualify for the median-priced US home. This is because house prices are lower and interest rates are substantially lower than they were almost a decade ago.

Two esoteric but very important financial measures reinforce the conclusions above. Both the price-to-rent ratio and the mortgage debt-to-GDP ratio have fallen precipitously. The price-to-rent ratio is similar to the price-to-earnings ratio for equities, and the higher it is, the more homebuyers are willing to pay up front to receive a flow of future rent payments. At the peak, the price-to-rent ratio was easily 50% above what it averaged between 1983 and 2000. Today it is about 10% above the 1983 to 2000 average level, and almost 30% below the 2006 peak.

The ratio of all debt (most of which is mortgage debt) to GDP has fallen from 100% of GDP to 80% of GDP. Moreover, despite the recent run up in house prices, the mortgage debt-to GDP ratio has continued to decline. This reflects a return to prudent lending standards and reduced household leverage. Collectively the improvement in these ratios strongly suggest that we are not in the midst of a credit-induced lending bubble. In addition, housing starts remain about half of what they were during the prior peak. This means that our economy is far less dependent on residential construction activity than it was then.

To review, while house prices are up, inflation-adjusted prices are still years away from their peak levels. In addition, affordability remains high and both the price-to-rent and mortgage debt-to-GDP ratios are much lower than they were. These four indicators collectively indicate that there is probably no housing bubble, and even if there is one, it is not the result of increased household leverage, which is what primarily precipitated the last housing bust.

---
Elliot Eisenberg, Ph.D. is President of GraphsandLaughs, LLC and can be reached at Elliot@graphsandlaughs.net. His daily 70 word economics and policy blog can be seen at www.econ70.com. You can subscribe to have the blog delivered directly to your email by visiting the website or by texting the word "BOWTIE" to 22828.
Last Modified: Saturday, February 6, 2016
6/30/2014

Staying Cool and Not spending a Fortune doing it!
Save on Cooling, Stay Cool
As the summer months roll on through, we are faced with the dilemma of createing the perfect indoor environment. In some regions the sun blazes hot, while other areas of the country enjoy more temperate summer days and nights. Whatever the case, our cooling habits always change this time of year, and it's important to consider the usage, impact and alternatives to summer cooling.
Did you know that according to EnergyStar, if just one in ten households used EnergyStar Certified cooling and heating equipment, we could prevent the equivalent of 1.1 million cars' emissions? That's a big difference. But if you're not ready or willing to replace your cooling system just yet, here are some other ways to lighten your impact during the summer heat.
1. Replace the air filter. Forced-air heating and cooling systems really require you to swap the air filter every 3 months. Remember, if you're working on a project at home, or doing some remodeling, it may need replacing more frequently until the dust settles. A dirty air filter can decrease the efficiency of your cooling system by two percent. That's energy use you're paying for without getting the benefit of the most efficient cooling to your home.
2. Install a programmable thermostat. This corner of the market is evolving very quickly. Keep an eye out for the system that's right for your household. If you're not one to take the time to set a program, consider a learning thermostat that uses smart technology to sense movement so the energy savings are abundant while you're out of the house or resting. Another tip - setting the thermostat between 4 and 7 degrees higher at night can save you about $180 annually.
3. "Summerize" your home. We frequently talk about winterizing our homes by sealing cracks and air leaks. We check insulation before the winter months to make sure we'll stay warm enough, but consider the opposite is also true. A tighter home not only keeps the cold winter air out, but also keeps the cool, conditioned air in! Grab a caulk gun and do a few simple tests to seal and sure up leaks around windows and door. According to the Energy Star site, sealing leaks in air ducts can improve your cooling system by 20 percent!
2/24/2014

Where id All of the 40 and 60 Watt Bulbs Go?
Only 4 in 10 consumers know about the 2014 phase-out of 60- and 40-watt incandescent light bulbs.
That's according to the 2013 Osram Sylvania survey, the sixth annual "Sylvania Socket Survey" that explores people's knowledge of and attitudes about energy-efficient lighting
Did you know that there is a Phase out mandated from the Goverment regarding the use of Incandescent Bulbs? Back in 2007b Congress passed a bipartisan Energy Independence and Securitys Act. Among the provisions of this 800 page act was a phaseout of the familiar incandescent light bulb. The goal is to push us to more energy effecient resources of CFL and LED type bulbs.
How much do you know about the difference in the two types? There is a ton of information out there on the web that will help break down the specifics, but here is a couple of basic facts.
CFL bulbs consume far less energy than incandescent bulbs and last 3-4 times longer
CFL bulbs produce a cool, blue tinged light, unlike the warm amber glow or tome of incandescent.
CFL bulbs do cost a little more than the incandescent bulb, but averaged over the life of the bulb it works out to less per hours of service.
LED bulbs are even more efficient and longer lasting than the CFL bulbs
LED Bulbs have an average life estimate of over 25,000 hours of bulb life
LED bulbs are quicker on and have lower power with higher output.
LED bulbs give off far less heat than both CFL and Incandescent bulbs.
LED Bulbs can also be found in many colors.
LED bulbs are again slightly higher in intitial price, but deliver longer life.
You should definately start replacing bulbs as you can or need to. One other item you should be aware of is there is a small amount of mercury content in a CFL. This is important for two reasons. The first is the Heatlh risk, should a bulb break it has been reported that there is a mercury vapor release that should not be inhaled. Also when cleaning up the broken glass from the bulb, mercury may be present on the glass, it is best to not handle it with bare hands. The second issue is also regarding the mercury in bulbs that have failed, it would be required to dispose of the bulb through the proper means, not throwing into your personal garbage can, as that would contaminate the dump with additional mercury content.
Personally I have felt that LED bulbs are the way to go, less heat, more light longer life and extremely durable. To me this is a better bang for your buck if you are ready to start making some green choices.
To help you find the right bulb for the applications around the house, They have an app for that! I thought I would share. LightBulb Finder
I hope you will let me know if you have any questions about Green and your options when trying to be more energy effecient!
2/11/2014

Liability of Home Ownership
Are You Liable? What You Need to Know About Homeowner Responsibilities
Accidents happen. But if they happen on your property, are you liable for damages? Possibly. As a homeowner, you are obligated to keep your property safe and free from obvious risks.
Where your obligation ends and personal responsibility begins is ultimately up to the courts to decide. Limit your exposure to potential homeowner liability risks:
Keep Pathways Clear – Prevent slip and fall accidents by removing yard debris, ensuring adequately exterior lighting, repairing leaking downspouts, and keeping sidewalks clear.
Repair Building Exterior – Maintain the exterior of your home, securing any loose siding or shingles, repairing stairs and railings, and fixing loose pavers.
Check Contractor Coverage – Make sure contractors and trades carry their own liability and workers' compensation insurance, as you are liable for any damage they cause.
Train and Contain Dogs – Enroll Rover in dog training classes to curb any aggressive tendencies and designate a special fenced area for dog only.
Maintain Trees – Cut back dead branches or remove dead trees to prevent them from falling on your neighbor's house (or neighbor) during the next big windstorm.
Comply With Building Code – Make sure any required safety equipment, such as handrails, and smoke detectors, are in good repair and functioning properly.
Secure Pools and Hot Tubs – Practice pool safety! Keep gates locked so neighbors cannot access it when you are not around, always supervise children, and make sure lifesaving floatation devices are easily accessible.
Supervise Trampoline Use – Check the safety net and pads regularly to make sure they are in good working order.
7/27/2013

how to Mulch and Add crub appela
How to Mulch
Published: April 23, 2012
Anyone can learn how to mulch and prolong the life of their landscaping. Here's how.
But you should blanket your garden beds at least twice a year -- in early spring and late fall — to retain moisture and keep down weeds. That's why it's so important to learn how to mulch correctly.
How much is enough?
If you're a numbers geek, try this method:
To determine how much mulch you'll need, multiply the length and width of your garden space (in feet) by the mulch height (about 3 inches, or a quarter of a foot) to get total cubic feet.
Bagged mulch is sold by the cubic foot. To figure the number of bags, divide total cubic feet by the number of cubic feet in each bag.
Bulk mulch is sold by the yard. To figure the number of yards, divide the total cubic feet by 27 (there are 27 cubic feet to 1 cubic yard).
If all that makes you want to pull out your hair, just use one of these easy mulch calculators:
Gardenplace.com features a calculator that tells you how many bags or trucks of mulch you'll need.
Colorbiotics Mulch Tool (iPhone, iPad: free): Not only calculates how many cubic yards or bags of mulch you need, it also helps you pick the mulch color that looks best around your house.
Material Calculator (Droid: $1.99): Calculates how much mulch — and sand, gravel, stone dust, topsoil — you need, and converts from English to metric units.
Bags or bulk?
It depends on what's more valuable to you -- time or money.
If you want to save money, then bulk is the way to go. In Virginia, for instance, shredded hardwood mulch in bags costs about $50/cubic yard; bulk is $30/cubic yard -- about a 40% savings.
Also, delivering bulk mulch, where trucks just dump and run, is about 25% less expensive than delivering bags, which someone has to drag and stack.
If you want to save time, mulch by the bag is for you.
Bags are easy to carry to and spread on garden beds. Just rip and dump.
Extra bags are easily stacked and stored.
You don't have to sweep up after a bag delivery; you will after a bulk delivery.
Spreading the wealth
Spreading mulch isn't a NASA launch: precision is not required, says Kevin Warhurst of Merrifield Garden Center in Virginia. But you must follow a few guidelines.
Pile on 2 to 4 inches of mulch. If you mulch regularly, and several inches have built up, add only 1 inch as top dressing, or remove all mulch, and start fresh. Too much mulch can trap moisture and cause rot, or prevent water from reaching roots.
Never pile mulch next to a tree or shrub trunk, which can cause wood rot and foster insect and fungus problems.
To get rid of weeds, put down a pre-emergent herbicide, newspaper, or landscaping paper before mulching.
Spread mulch by hand, which gives beds a neat and finished look. If you must use a tool, use a pitchfork, good for moving mulch into and out of the wheelbarrow. Move the tool side to side to even out mulch. Or, use the back of a steel rake to smooth out the mulch. (Tip: Use a snow shovel to move bulk mulch from pile to wheelbarrow.)
Never leave mulch on lower branches and leaves, a telltale sign of careless work.
Want free mulch?
Learn how to mulch leaves that overwinter on your lawn and pile up during fall. Leaves make an excellent garden mulch, or rig your mower for mulching and chew them up to feed your lawn.
7/17/2013

Rising mortgage rates could push up housing demand




Tight inventory may limit impact on sales ...


In the wake of a month where consumers confidence in home prices remained strong even as mortgage rates leaped, more Americans may rush to buy in order to capitalize on still favorable market conditions, Fannie Maes chief economist said about the results of Fannie Maes June 2013 National Housing Survey.

The spike in mortgage rate expectations this month seems to have had an impact on a number of the surveys indicators and may increase housing activity in the near term by driving urgency to buy, said Doug Duncan, senior vice president and chief economist at Fannie Mae.

Consumers may recognize that todays still favorable mortgage rates and homeownership affordability levels will recede over time. Given rising home and rental price expectations and improving personal financial attitudes, more prospective homebuyers may be deciding that now is the time to get off the fence.

With the average rate on a 30-year fixed-rate mortgage rising by well over one percentage point from early May to the end of June, the share of consumers who believed mortgage rates will increase jumped by 11 percentage points to a record high of 57 percent in June, according to Fannie Maes survey.

But despite growing belief in a development that would chip away at affordability, the survey still found that the share of respondents who believed home prices will go up in the next year hit a survey high of 57 percent, while those who believed that home prices would go down remained flat at a survey low of 7 percent.

Still, the average 12-month home price change expectation fell marginally from last months survey high of 3.9 percent to 3.8 percent, Fannie Mae reported.

Shared Courtesy of Inman News
7/17/2013

All-Cash Offers: Healthy for Real Estate Market, or a Hindrance?


With many pointing to the housing market as the backbone of the economic recovery, investors are flooding the market with all-cash offers and it's squeezing out many traditional homebuyers.

"People are worried about the returns on alternative investments," says Karen Dynan, vice president and co-director of economic studies at the Brookings Institute. "There is still a lot of uncertainty about bonds and the stock market, which makes the housing market look good."

According to the National Association of Realtors May 2013 Confidence Report, all-cash offers account for 33 percent of home sales, with international buyers taking the lead. In addition, 87 percent of surveyed Realtors say they are expiring constant or increasing home prices. Homebuyers, particularly first-time homebuyers, are already battling low inventory and rising home prices, but the added pressure from investors creates stiff competition.

William Delwiche, investment strategist at Baird Research&Insights, says cash buys are being bolstered by investor pools snapping up real estate, and less so by individuals looking to live in the home. "These are investment pools paying cash for houses to hopefully get returns," he says. "It's not necessarily a trend among individual homeowners because most people going to buy houses don't have that kind of cash sitting around."

And for sellers, an all-cash deal is ideal since is cuts down on complications, says Patrick Newport, U.S. economist at IHS Global Insights. "If you own a home and are selling yourself, it's probably easier if someone pays you cash -- it cuts out the messiness and having the homebuyer get approved for a loan." Typical cash buyers are either young people who come into a lot of cash, or international investors, he says.

Cash buys signal a housing market that people are more willing to invest in, says Delwiche, but the market's attractiveness may also be due to a lack of other solid investment options. "The housing market is recovering, but people are also looking to diversify their portfolios," he says. "They don't' want to put it all in stocks and bonds."

It's a sign that people are under the impression the market is turning around, says Dynan, which may be a self-fulfilling prophecy if enough investors follow. "A lot of those cash investors are looking for a return," she says. "If a lot of people think home prices will rise, they will put money into the market, and that increases demand and pushes up prices."

The cash-buying trend also gives the overall economy a short-term boost, according to Delwiche.
"This helps to bid up asset values for houses, and is good for homeowners who already own houses," he says. "There is also a benefit to state and local government finances because of the taxes associated with these purchases."

Dynan says the trend will reinforce the momentum in the housing market, but will impact hopeful first-time homeowners negatively in the future. "It just makes the housing market less affordable," she says. "It's good for the overall economy, but not for every person in the economy."

Delwiche agrees, and says it may prevent more people from getting into the market in the future.

"Home prices go up and it affects housing affordability," Delwiche says. "You can't have first-time homeowners who are seeds for long-term growth, because they are then crowded out of the market. So short term it's something of a positive, but is a headwind for first-time homeowners."

Shared Courtesy of AOL Real Estate
5/18/2012

Housing Recovery to occur in Two Phases
Housing Recovery to Occur in Two Phases: Demand Institute

The housing recovery will come in two phases. First, home prices will rise by just under 1 percent in the second half of 2012. In 2013, prices will rise by 1.5 percent, then go up another 2.5 percent in 2014. For the second phase, home prices will increase 3 to 3.5 percent between 2015 and 2017. These are the predictions from a report released by the

Demand Institute

, which is jointly operated by

The Conference Board

and

Nielsen

.
The report, titled The Shifting Nature of U.S. Housing Demand, stated investors who buy rental properties will lead phase one of the recovery, as opposed to buyers who purchase properties as their own residence.
However, Bart van Ark, chief economist at The Conference Board and co-author of the report, said the expectation for homeownership rates is not expected to change in the long-term.
Over 80 percent of Americans in recent surveys still agree that buying a home is the best long-term investment they can make. What will be intriguing to watch is how their aspirations around home ownership are affected by this period of extended austerity, he said.
During the first phase, the demand for rental properties will come from young people hit hard by the recession and immigrants.
As investors buy up the oversupply of homes to take advantage of low prices and rising rents, the report also predicts that this will lead to the absorption of the existing surplus, which will clear by the start of 2015.
Then, phase two will begin with higher home prices and a return to home ownership.
According to the report, currently, 11 percent of homeowners say they would like to sell their home, but about half of these homeowners say they arent listing their property because they wont get the price they want.
The prediction is that once prices rise by 3 percent in 2015, homeowners will start to return to the market, increasing the volume of home sales.
Credit will also become more accessible as standards ease, leading to more renters to become buyers. The report stated a crash in demand for rental properties is unlikely.
According to the report, about $7 trillion in American wealth was lost when home prices dropped 30 percent after the housing bubble burst.
Source - DSNews

3/28/2012

Two filing dates approved for Primary residential Exemptions
Principal Residence Exemption Legislation Unanimously Passes Senate

Today, the Michigan Senate voted 38-0 in support of legislation providing a fair process when it comes to their property taxes.

Senate Bill 349, sponsored by Senator Dave Hildenbrand (R-Lowell) creates two Principal Residence Exemption (PRE) filing dates; one on June 1st, and the other on November 1st. Additionally, this legislation allows bank-owned properties to retain their PRE so that buyers can qualify at the lower rate of taxation. This is particularly important since foreclosures have flooded the market in recent years.

Senate Bill 349 now heads over to the House for consideration. The MAR greatly appreciates the hard work that was put forth in crafting this legislation, and is pleased that Senators on both sides of the aisle unanimously supported its passage. The MAR will continue to keep the membership updated as this bill makes its way through the legislative process.
Provided Courtesy of the Michigan Association of Realtors
3/13/2012

Guide to 203K loans
The Rehabbers Guide to 203(k) Loans
Tight-fisted lenders have made home equity loans harder to come by. So whats a fixer-upper to do? Meet the 203(k) loan.
First, some 203(k) basics:
15- or 30-year term option
3.5% down payment; other FHA loan qualifications apply
Interest rate a tad higher than market
Loan amount = projected value post-rehab, including the cost of the work
FHA loans take longer to close than conventional mortgages
More paperwork than a straight mortgage loan
View all 13 rules for what you can and cant do with a 203(k): Click Here

Source House Logic